LED BATTERY OPERATED LAMPS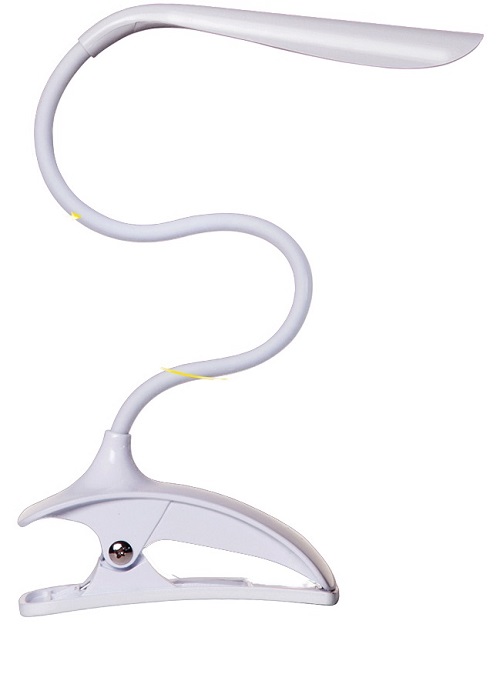 ALEXON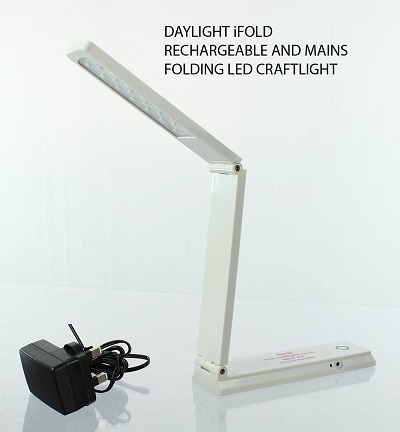 IFOLD2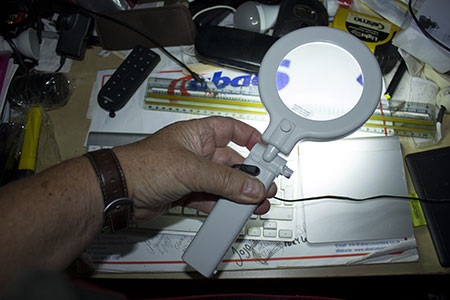 HANDHELD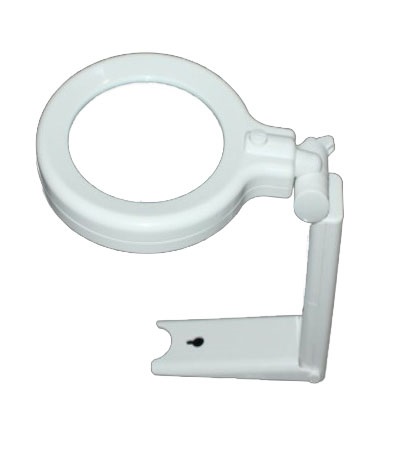 MAGGIE STAND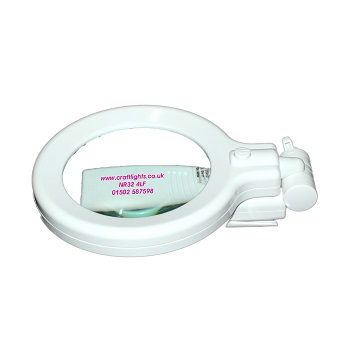 maggie folded



.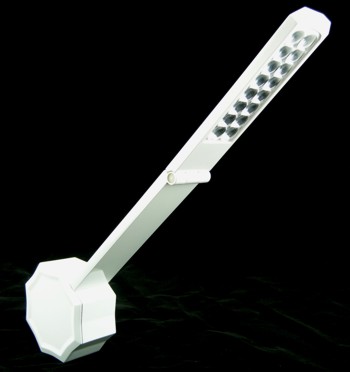 ilean

ilean2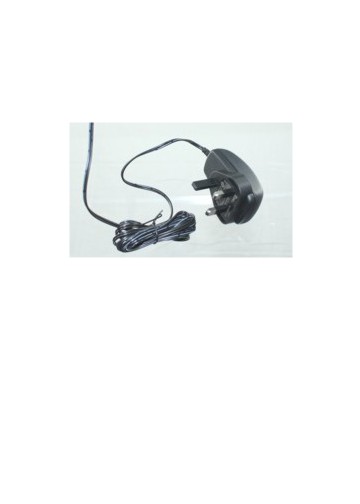 ILEAN CHARGER PLUG

ILEAN CUSTOMER REVIEWS
Top Customer Reviews
IF YOU WISH TO WRITE A REVIEW ON THIS PRODUCT THEN SIMPLY EMAIL
ileanreview@craftlights.co.uk





5.0 out of 5 stars
Portable light By DFG on 26 Jun. 2015
Verified Purchase
Excellent portable light. Ideal for use in motorhome when reading/crafting on dull days.
Can be angled several ways to direct light where needed and also avoid it shining
straight into partners eyes as they sit opposite, which is what happens when we use spotlights
already fitted.Seemed to recharge quickly and folds into compact shape for ease of storing in limited space.
Very pleased with purchase


4.0 out of 5 stars
a good lamp that I recharge every-day as I have long ... By Issy Zam Nev on 22 Dec. 2015

Having had a longer period of adjustment with the ILean Daylight Led Rechargeable and portable lamp, I have come to appreciate the rechargeable/portable side of this lamp. Although not as bright as I would have wished for, it is adequate for my sewing needs to shed extra light from angles not covered by the ceiling light. As a bonus I can move it to my machine sewing area and then onto the overlocker, making precise stiching lines easier to achieve. In summary, a good lamp that I recharge every-day as I have long sewing hours. I would thoroughly recommend it.


5.0 out of 5 stars
Great light. By The Quine on 12 Nov. 2015
Verified Purchase
Intriguing design. Can be difficult to get it to sit on a rounded pillow. That of course is asking the impossible. Great light.


ILEAN DIMMER CONTROL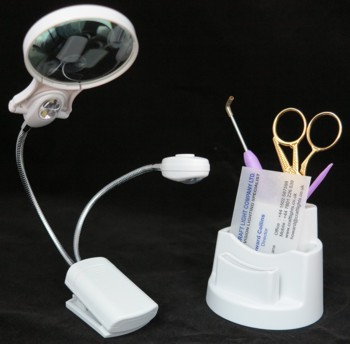 RUBY CLAMP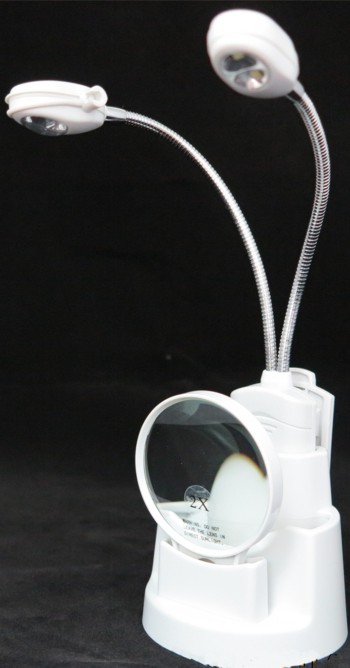 RUBY STORAGE



Fitted To Hoop

2 Led & Hoop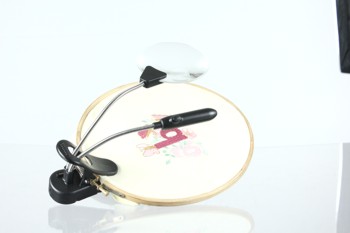 .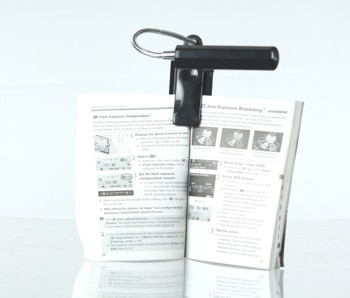 6 led Clipped To Book


..
Seen here folded and ready for use as a Flashlight.

Magnetically Fitted To A Machine

CUSTOMER REVIEWS ON THE FOLDING DAYLIGHT LAMP
IF YOU WISH TO WRITE A REVIEW ON THIS ITEM SIMPLY EMAIL THE REVIEW TO
ledfolding@craftlights.co.uk


5.0 out of 5 stars
Bright Idea.
ByC. J. Lansdownon 18 October 2012

I have bought so many portable lights and this is the best. It isn't the smartest or lightest solution on the market and I can think of ways to improve it. It is, though, the brightest and most practical I have tried and, at £10 this must be the cheapest daylight type light anywhere.

The seller was polite and helpful, answering my questions accurately an succinctly when I contacted them.

To sum up, as a utility light or a portable SAD solution this device rocks. It even incorporates a powerful magnet for attaching to metal surfaces and a powerful torch.





Ad feedback




5.0 out of 5 stars
Bright enough to read by!
ByHealing with Photographyon 30 November 2015

Verified Purchase

I love it, it gives me some nice daylight light on dark rainy days. Bright enough to read by too!




4.0 out of 5 stars
Four Stars
ByTraceyon 22 November 2015

Verified Purchase

Very bright light that can be used as a lamp or a torch.

4.0 out of 5 stars
... am hapy with but the led arm is still good for mobile
Bycraftypaton 24 January 2015

Verified Purchase

The Torch part gave up quicker than I am hapy with but the led arm is still good for mobile crafting




4.0 out of 5 stars
Four Stars
ByMaggiemayon 13 December 2014

Verified Purchase

Good for Beading class where light inadequate. Quite lightweight.


5.0 out of 5 stars
light
Bynollyon 13 August 2014

Verified Purchase

Excellent product

5 out of 5 stars
Portable folding led battery operated daylight lamp
ByJean Wilkeson 3 April 2014

Verified Purchase

Came in very useful during our many power cuts. Will give light to the whole room.
I didnt imagine it would be so useful so soon after purchase

5.0 out of 5 stars
The portable craft light
ByNeson 22 March 2014

Verified Purchase

This torch /led light suitable to use anywhere enabling craft to be done where light is poor , use it at craft club so light and easy to carry with kit

5.0 out of 5 stars
Bright Idea.
ByC. J. Lansdownon 18 October 2012

Verified Purchase

I have bought so many portable lights and this is the best. It isn't the smartest or lightest solution on the market and I can think of ways to improve it. It is, though, the brightest and most practical I have tried and, at £10 this must be the cheapest daylight type light anywhere.

The seller was polite and helpful, answering my questions accurately an succinctly when I contacted them.

To sum up, as a utility light or a portable SAD solution this device rocks. It even incorporates a powerful magnet for attaching to metal surfaces and a powerful torc